How To Find a Good Psychotherapist - Introduction
Deciding to seek out therapy is a big decision. It can be difficult to know where to start, especially if you've never been to therapy before. In this 6-tip guide, we will walk you through the process of finding the right therapist for you. We'll cover everything from how to know if you need therapy, to how to find qualified therapists in your area. So whether you're just starting out on your search or you're already feeling overwhelmed, read on for helpful tips and advice!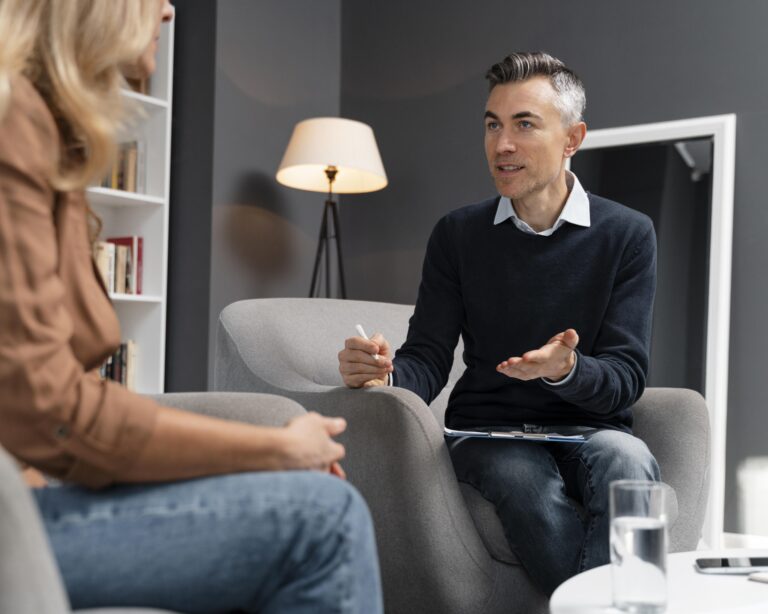 Tip 1: Know Your Reasons for Seeking Therapy
The first step is to understand why you want to go to therapy. Are you struggling with anxiety, depression, or another mental health issue? Or are you dealing with a difficult life event, such as a divorce or the death of a loved one? Maybe you're just feeling lost and not sure where to turn. No matter what your reasons are, it's important to be clear about them before you start your search for a therapist. This will help you narrow down your options and find someone who is a good fit for you.
Tip 2: Look for Qualified Therapists
When you're ready to start looking for therapists, the best place to start is with a trusted source. If you have health insurance, your insurance company may have a list of qualified providers in your area. You can also ask your doctor or another mental health professional for recommendations. Additionally, you can carry out a Google search to find your local options by simply typing "psychotherapist + your area". For example if you are based in Mississauga this could look something like "Psychotherapist Mississauga". All in all, once you've generated a list of potential therapists, it's time to do some further research.
Tip 3: Make Sure the Therapist is a Good Fit
When you've found a few therapists that you think might be a good fit, the next step is to reach out and schedule an initial consultation. This is usually a brief meeting (about 15 minutes) where you can get to know the therapist and decide if they're someone you feel comfortable working with. It's also a time for the therapist to get to know you and your situation and to see if they think they can be of help.
Tip 4: Consider Your Budget
Therapy can be expensive, so it's important to consider your budget when choosing a therapist. If you have health insurance, check to see if your provider covers mental health services. If not, you may be able to get financial assistance from the therapist or from a community mental health centre. 
Tip 5: Choose a Therapist You Can Trust
When choosing a therapist, it's important to make sure they are qualified and licensed to practice in your area. You should also feel like you can trust them with your personal information. If you don't feel comfortable with the therapist, it's probably not a good match. At the end of the day, confidentiality is key between a psychotherapist and their client so it's important to uphold this mutual respect and trust during therapy sessions.
Tip 6: Don't be afraid to ask questions
If you're unsure about anything, don't hesitate to ask the therapist for more information. For example, you might want to ask about their experience treating clients with similar issues to yours. You might also want to ask about their treatment approach and how long they think it will take to see results. Every psychotherapist is different so it's important to get very clear on their process as trusting the process is key for your overall success.
How To Find a Good Psychotherapist – The Final Verdict
All in all, by following these tips you're sure to find a psychotherapist who is a good fit for you and your needs. And remember, if you ever feel like therapy isn't working for you, don't be afraid to reach out to another therapist for a second opinion. The most important thing is that you find someone who you can trust and who you feel comfortable with. With the right therapist, you'll be on your way to a happier, healthier life. Do you have any tips for finding a good psychotherapist? Share them in the comments below! Additionally, if you are interested in working with us, feel free to request a consultation today and we would be more than happy to help you out!
Thanks For Reading!
We hope this article was helpful. For more info, feel free to check out some of our other blog posts down below!
Additional Resources
To learn more about our services that we offer at Cedarway Therapy check out the resources down below!