Are you feeling overwhelmed with all the changes happening in your life? Are you struggling to connect with your child? You don't have to go through this alone! A child psychologist can help both you and your child work through these challenges and create a better relationship. We offer a variety of services to help improve your family's life. Schedule an appointment today and start feeling better!
What is a Child Psychologist?
Child psychologists are mental health professionals who provide psychological services to infants, children, and adolescents. They work with families, schools, and other organizations to help children succeed academically, socially, and emotionally. They are very beneficial to children who are going through difficult changes or challenges in their lives and who need extra support. Child psychologists use a variety of techniques to assess and treat their patients. These may include individual or family therapy, play therapy, cognitive-behavioral therapy, and other approaches. Child psychologists can also be a vital part in helping children and families cope with a variety of issues. These may include divorce, bullying, abuse, depression, anxiety disorders, eating disorders, and ADHD. They also work with children who have learning disabilities or behavioral problems.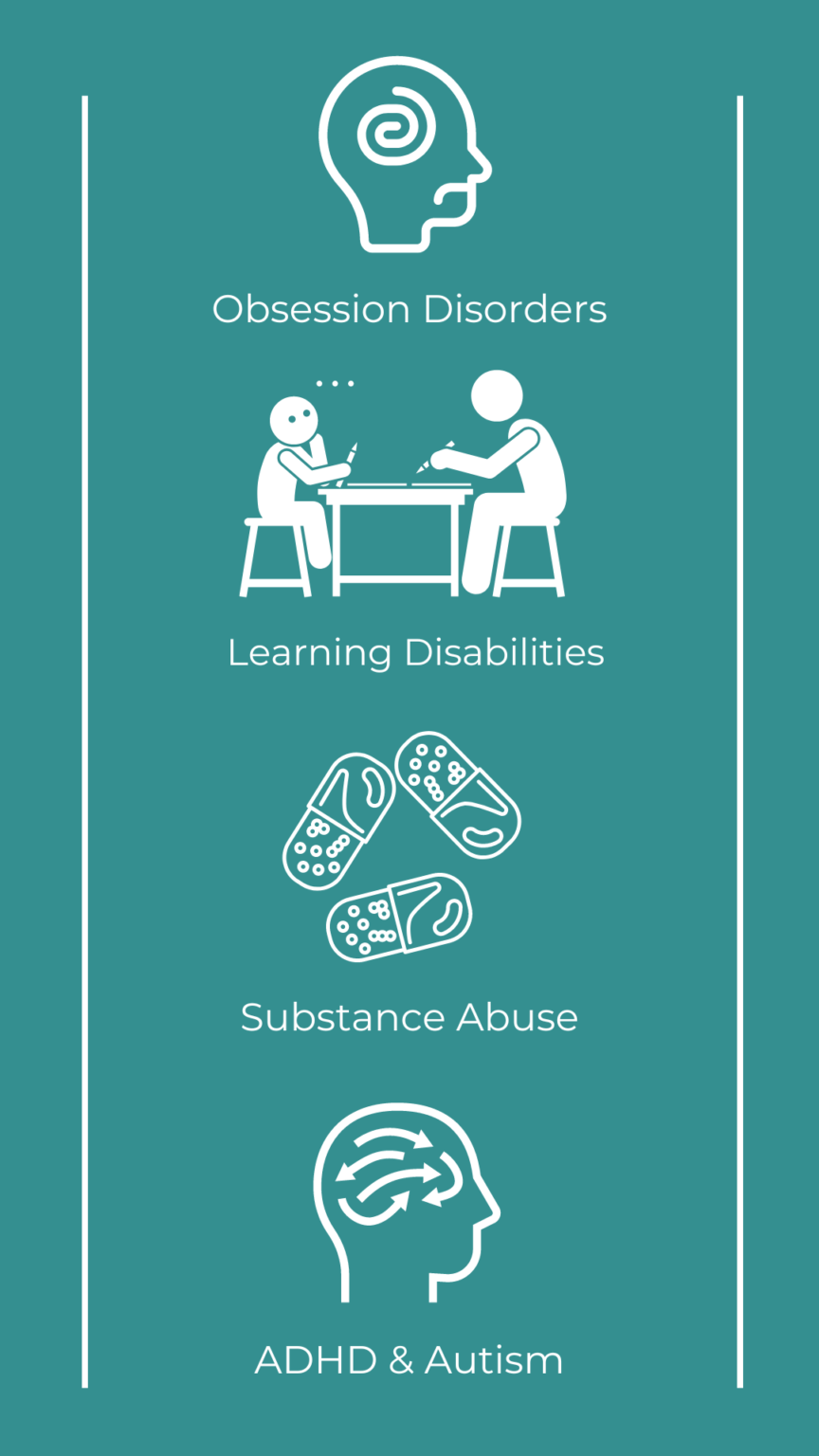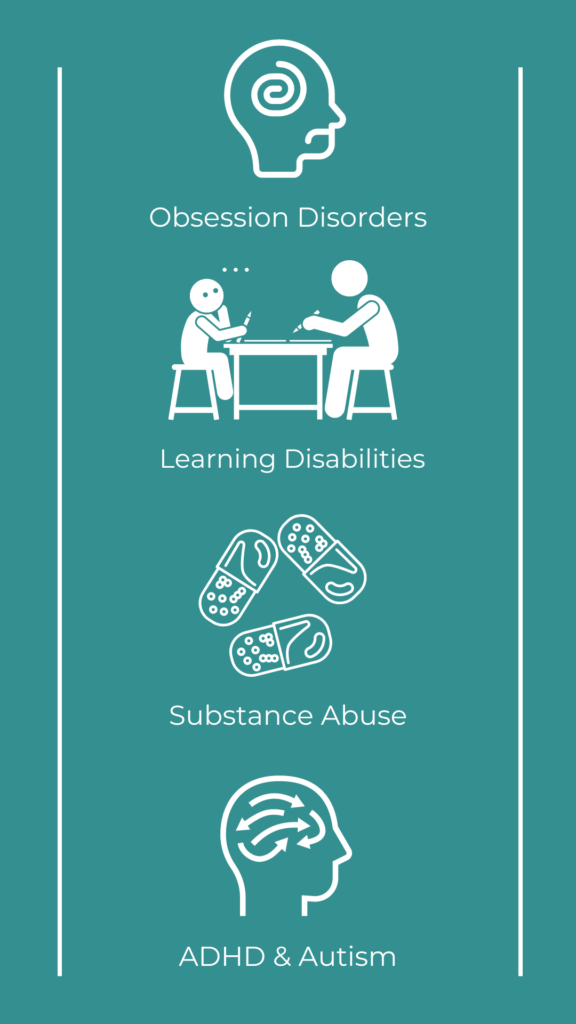 What Can a Child Psychologist Diagnose?
Child psychologists are trained to diagnosis a range of psychological disorders that can affect children. These include:
Attention Deficit Hyperactivity Disorder (ADHD)

Autism Spectrum Disorder (ASD)

Anxiety Disorders

Depressive Disorders

Eating Disorders

Learning Disabilities

Obsessive Compulsive Disorder (OCD)

Oppositional Defiant Disorder (ODD)

Posttraumatic Stress Disorder (PTSD)

Psychotic Disorders

Substance Abuse Disorders
What are Signs that your Child May Need a Psychologist?
If you are noticing any of the following signs in your child, it may be time to seek out the help of a child psychologist.
Your child is having difficulty in school

Your child is withdrawn and not participating in activities they used to enjoy

Your child is having difficulty making friends

Your child is engaging in self-destructive behaviors

Your child has experienced a traumatic event

Your child is using drugs or alcohol

Your child is exhibiting aggressive behavior
If your child is experiencing any of these challenges don't hesitate to reach out to us! At Cedarway Therapy we are extremely open and understand the importance of your childs mental health. Feel free to  schedule a consultation with our clinic and we would be honored to take part in helping your child with their overall mental health and wellness.
What are The Benefits of Working with a Child Psychologist?
A child psychologist can provide a number of benefits to children. They can help them understand and deal with their feelings, work through problems, improve their self-esteem, and develop healthy coping mechanisms. Child psychologists can also provide support to parents and caregivers. In some cases, they may even be able to help families identify and address underlying issues that may be contributing to behavioral problems. Typically, child psychologists have a lot of experience and training in child development, psychology, and counseling. This allows them to offer a unique perspective on child behavior. They can also provide parents with guidance on how to best support their child's needs and often have access to resources that families may not be aware of.
Overall, working with a child psychologist can be incredibly beneficial for children and their families. If you think your child might benefit from meeting with a child psychologist, reach out to Cedarway Therapy today to learn more.
What is the Process of a Child Psychologist Therapy Session?
The process of child psychologist therapy sessions may vary depending on the individual child's needs. However, there are some general steps that are typically followed. The first step is to assess the child's current situation and challenges. This usually involves meeting with the child and their family to gather information. The next step is to develop a treatment plan. This plan will be based on the child's individual needs and may involve a combination of different approaches, such as play therapy, cognitive-behavioral therapy, and family therapy. Once the treatment plan is developed, the child psychologist will meet with the child on a regular basis to provide support and guidance. These sessions typically last for 60 minutes. In some cases, child psychologist therapy sessions may be covered by insurance. However, it is always best to check with your individual insurance provider to see if they cover this type of service. Contact us today to schedule an appointment!
What Questions Will a Psychologist Ask My Child?
During a child psychologist therapy session, the psychologist will ask questions about your child's thoughts, feelings, and behaviors. They may also ask about your child's home life, school life, and relationships. The questions will be based on the child's individual needs and challenges. The goal of these questions is to help the psychologist better understand your child and their situation. They may also ask questions about your family's history, as this can provide insight into your child's behavior. Ultimately, the psychologist will use the information gathered during these sessions to help develop a treatment plan that is tailored specifically for your child.
Are Child Psychologist Sessions Covered?
While psychotherapy services are not covered under OHIP, many individuals' extended-health insurance provide coverage for psychological services. Direct-billing is also available for some extended-health insurance providers, such as Green Shield Canada. Fees can be discussed during the initial consultation.
How Much Does a Child Psychologist Session Cost?
At Cedarway Therapy our child psychologist fees range between $200-$250 an hour. Sliding scales and student fees may also be available so be sure to contact the office at 416-900-8077 for more information.
Child Psychologist - Why Are We The Best Choice?
At Cedarway Therapy, our child psychologist team is dedicated to providing you with the highest quality of care. We offer a wide range of services and treatment options that are designed to meet your childs unique needs. We also offer a variety of payment options to parents, including insurance coverage, so that your child can get the help they deserve without you needing to worry about the financial stress. Overall, we are here to help your child on their journey to healing and wellness. To get started with us, feel free to give us a call at 416-900-8077 or book your consultation session today!