"and I said to my body, softly. 'I want to be your friend.' It took a long breath and replied, 'I've been waiting my whole life for this'…"

Nayyirah Waheed
I often work with people who present with symptoms of burnout. And while many of us associate fatigue, stress, irritability and loss of meaning with caregivers (rightfully so) we often fail to realize that nobody is immune to mental health issues. I frequently hear from individuals who once acted out their various roles in life with eloquence, joy and pride, but to inexplicably begin to feel hopeless and unmotivated. The problem many times lies in the relentless push towards taking care of others at the cost of our wellbeing. Let's face it, the double shift has now quadrupled, and all these multiple roles demand constant energy.
I suggest that you pause and ask yourself a simple yet profound question, one I ask my clients all the time, "can you pour out of an empty cup?" The obvious answer is no; however, applied to our lives, there is a false expectation of giving without running out. Love, energy, compassion, gratitude, kindness, empathy, are concepts that humans can give and receive limitlessly. But there is a secret, to give to others, you first need to fill yourself up.
So, as I embark on this journey of filling my cup, I invite you to join me in some self-exploration. In this post, I will outline ways I identify loss of self-care and self-appreciation and the little changes I swiftly implement. The key is consistent self-reflection, whereby, I pose the questions below to myself. Who is better able to tell me what I'm are feeling and what I need than myself?
Questions I ask myself:
Am I feeling tired?
Am I having trouble falling asleep or staying asleep?
Has my appetite gone up or down?
Do I feel irritated?
Does my work feel more like a burden lately?
Am I procrastinating?
Do I feel like I am not making a difference?
Do I quickly get bored lately?
Is my body feeling achy?
Am I avoiding people or places?
I do not have to answer affirmatively to all the questions to pause and reflect on a solution. The goal is to exercise these questions regularly so that I am addressing the yeses as they arise.
Eight easy ways I fill my cup
Practice mindfulness: Two-minute mindful breaks every couple of hours are my go-to strategy. I also ensure to engage in a daily activity using mindfulness and grounding. Examples include washing the dishes, taking a walk, eating or drinking. Simple being present doing one thing only using my five senses.
Boundary setting: Prioritize my plate. I use a tool named the Eisenhower Matrix, also known as Urgent-Important Matrix, which helps to make decisions on tasks based on urgency and importance and sort out less urgent and essential tasks.
Ask for support: I am used to carrying my load on my shoulders. I, therefore, find this aspect difficult; however, I now consider it an essential part of life. I have created a list of people I can lean on. I made sure my children and spouse know what they are responsible for. And if no one is around, there is still support one can turn to.
Practice self-compassion: Over the years of being a caregiver, I have learned that I have to allow myself to meet my own needs. As for years, I've been ingrained to do for and not to receive. Statements such as "I'm here for you, I know you're stressed, it's okay you're trying your best" have become routine. I remind myself of the small treats; treat myself to a nice lunch or hot drink, hang out with a friend or buy my self flowers. The key is to learn to respond to yourself in a manner that you would respond to a friend who is struggling.
Spend time in nature: I am a nature lover, an introvert that gets fueled in silence. Being present in nature is indeed, healing. We are forced to use our senses as we get bombarded with the colors of flowers and leaves, the smell of the earth, the sound of birds chirping all bring to life our senses and allows us to feel whole. I ensure brief five-minute walks in the neighbourhood, a drive by the water, staring into the night sky.
Spiritual connection: Connecting to God is an integral part of filling my cup. I do this through prayer, reflections, supplications and remembrance. The key here is to create a small space at home that is free of distractions and dedicated only towards spiritual growth.
Unplug from social media and technology: Unplugging does not equal to cutting off from social connections. Quite the opposite, the goal is to detox from constantly checking my devices; laptops, phones, computer for randomness. I instead carve out a set time in the day to connect with meaningful people. After which, I set up a devices free zone in my home, put it on airplane mode or silence groups that are overactive.
Laughing: I get a kick out of jokes, comedies and comics. Laughter helps me unwind, feel relaxed and happy. This is no surprise as literature shows laughter has both psychological and physiological benefits, including increasing endorphin release from the brain, known to improve mood.
What are some ways you can fill your cup?
Make a list.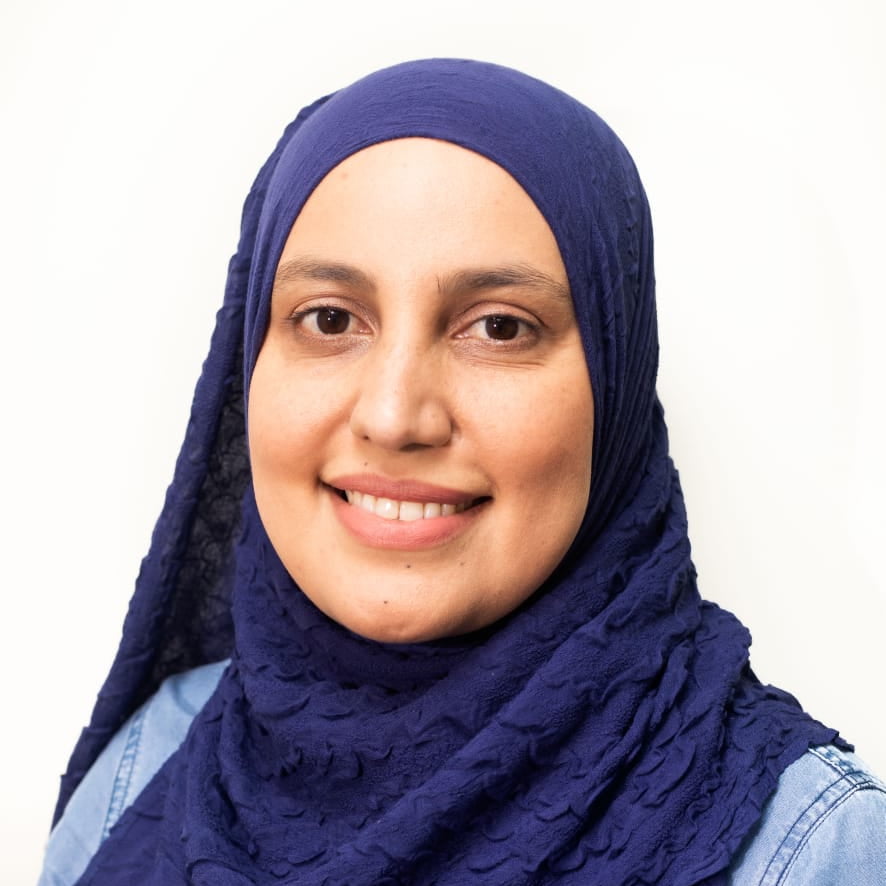 Reena is a Registered Psychotherapist who treats individuals, couples, and groups for various issues including anxiety, depression, trauma, grief, relationship, and parenting issues. Her approach to therapy is holistic, integrative, and trauma-informed.