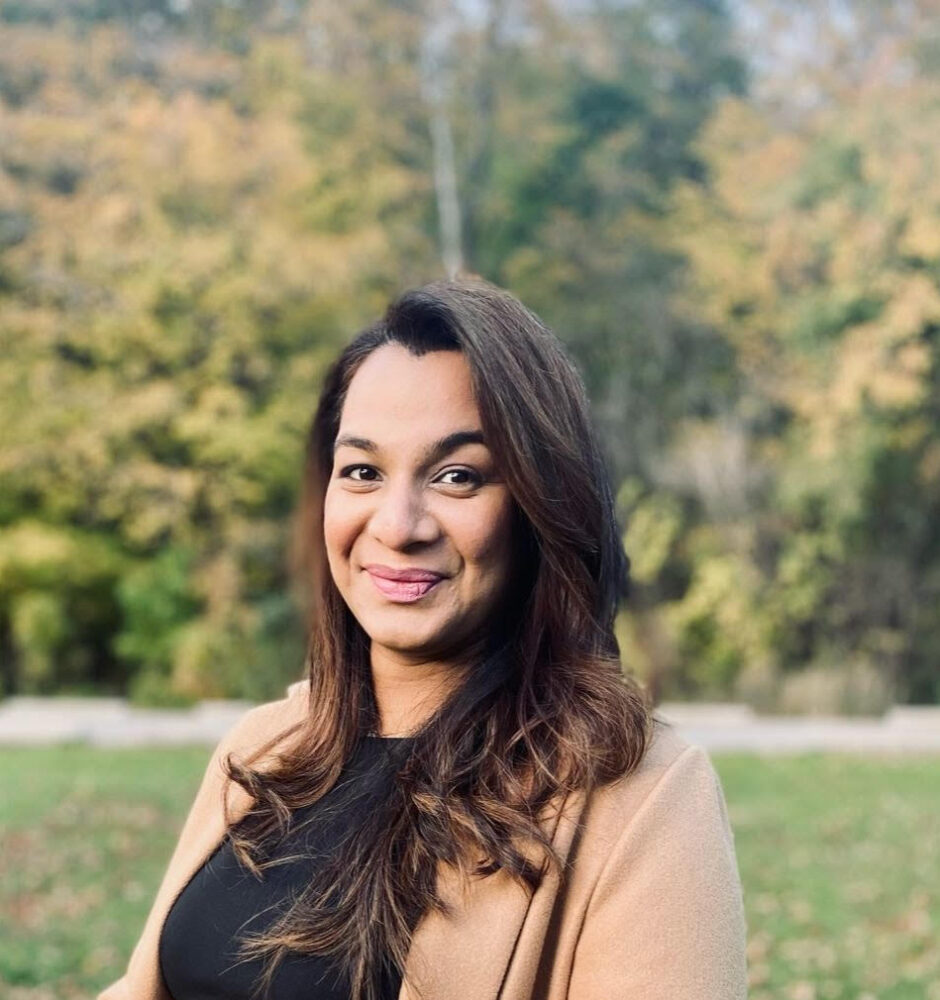 Nisha Bhimani
MA, Registered Psychotherapist
Who I help
Children, adolescents, families, parents, adults, new mothers
What I help with
ADHD, depression, anxiety, parenting, grief, loss, stress
Languages
English, Hindi, Gujarati
Nisha Bhimani is a Registered Psychotherapist with over 10+ years of practice in the field. She specializes in working with children and their parents, youth, adults, and new mothers. Nisha has helped countless clients deal with various mental health concerns such as anxiety, depression, ADHD, trauma, chronic pain, grief and loss, stress, and adjusting to new changes and chapters in life such as moving to a new country , change in job or relationships.
She possesses a wealth of knowledge and skills to provide evidenced-based treatments and guide clients to achieve their goals. Believing that every client is unique, she uses an integrative approach that is tailored to each person's specific needs and values. 
With a compassionate heart and a down-to-earth personality, our therapist practices active listening, mindfulness, and effective communication techniques that build a positive and safe therapeutic relationship. Her empathy, non-judgmental approach, and creativity help clients break free of their limiting beliefs and empower them with resilience and coping skills. 
Her approach is solution-focused, where she helps clients rediscover their potential to live a meaningful life. Nisha uses evidence-based modalities such as Cognitive Behavioral Therapy (CBT), Dialectical Behavioral Therapy (DBT), Acceptance and Commitment Therapy (ACT), and Rational Emotive Behavioral Therapy (REBT) to help clients achieve positive change.
She excels at helping adults navigate through and better understand their thoughts and emotions. With her expertise, clients learn to manage stress in relationships, work, and life in general. 
Nisha empowers the family unit, ensuring that parents are also equipped with the tools to support their child in their journey. 
She is also a certified youth Facilitator for international youth camps and a master trainer for Early Childhood Development where she designs and implement programs for parents on parenting skills and positive parenting
It is Nisha's passion to be the catalyst in her client's process of positive change. She believes that balance is the key to success and is committed to helping her clients find the balance they need to achieve their goals. Nisha practices from a lens of empowerment and firmly believes people have an innate ability to be resilience and create change towards a more joyful, meaningful, and rewarding life. 
In addition to English, Nisha speaks Hindi, Urdu, and Gujarati, making her services accessible and inclusive to diverse communities. If you are struggling with a mental health concern, Nisha is here to support you in your journey towards a healthier and happier life.
Rational Emotive Behaviour Therapy (REBT)
1
Book a session through JaneApp
3
Fill out the form below to request a 15 minute consultation
Your email address will not be published. Required fields are marked *