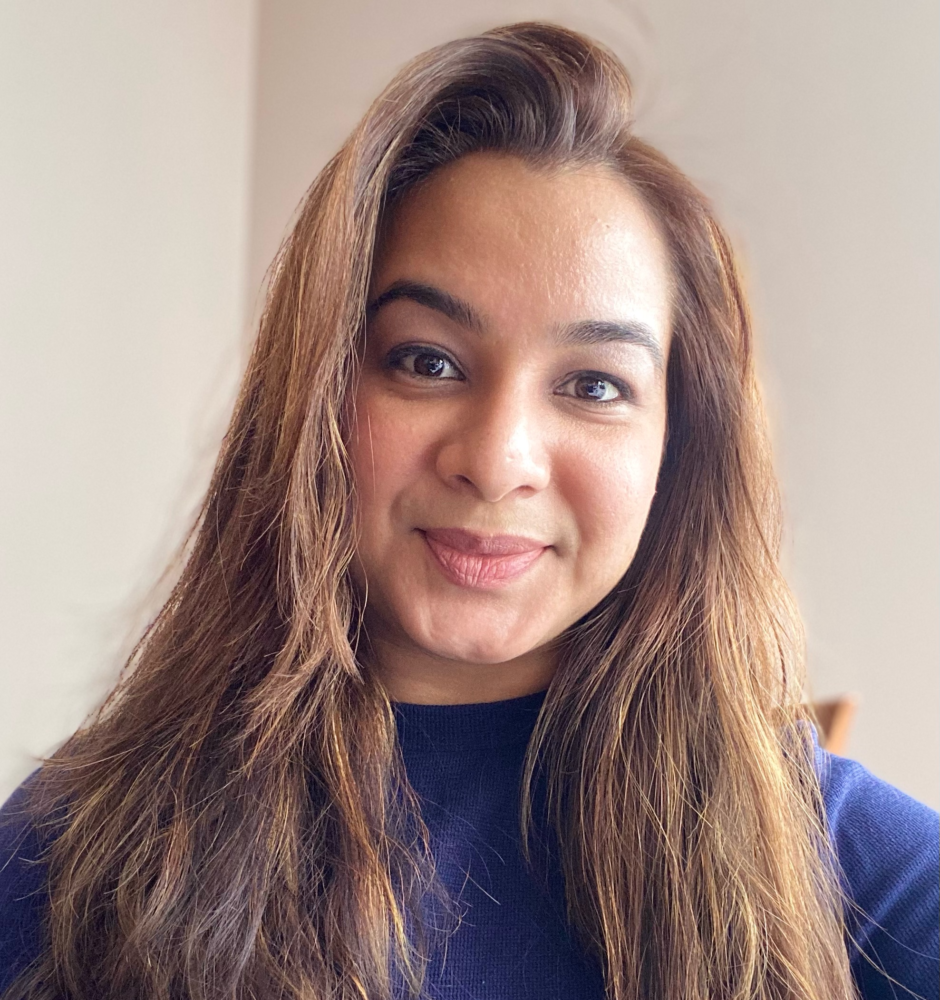 Nisha Bhimani
MA, Registered Psychotherapist
Who I help
Children, adolescents, families, parents
What I help with
ADHD, depression, anxiety, parenting
Languages
English, Hindi, Gujarati
Nisha Bhimani is a Registered Psychotherapist who has extensive experience working with youth, young adults, and parents. Nisha has worked in various settings focusing on supporting youth and their families undergoing various mental health issues with a focus on emotional regulation and ADHD.  Nisha has a keen sense in helping her clients overcome their challenges, increase resilience and believe in themselves to approach a future with confidence. 
Nisha empowers the family unit, ensuring that parents are also equipped with the tools to support their child in their journey. She is also a certified youth Facilitator for international youth camps and a master trainer for Early Childhood Development where she designs and implement programs for parents on parenting skills and positive parenting.   
Nisha practices from a lens of empowerment and firmly believes people have an innate ability to be resilience and create change towards a more joyful, meaningful, and rewarding life. She works with youth and families to support their healing from attachment wounds, create empathy, a shared understanding and work towards healthier relationships. In addition to her work with youth and families she works with adult clients struggling through anxiety, depression, relationship issues and self -esteem.
Nisha has training in Cognitive Behavior Therapy, Rational Emotive Behavior Therapy and Dialectical Behavior Therapy.  Upon request Nisha can facilitate therapy in Hindi, Urdu and Gujarati.
Rational Emotive Behaviour Therapy (REBT)
1
Book a session through JaneApp
3
Fill out the form below to request a 15 minute consultation
Your email address will not be published. Required fields are marked *