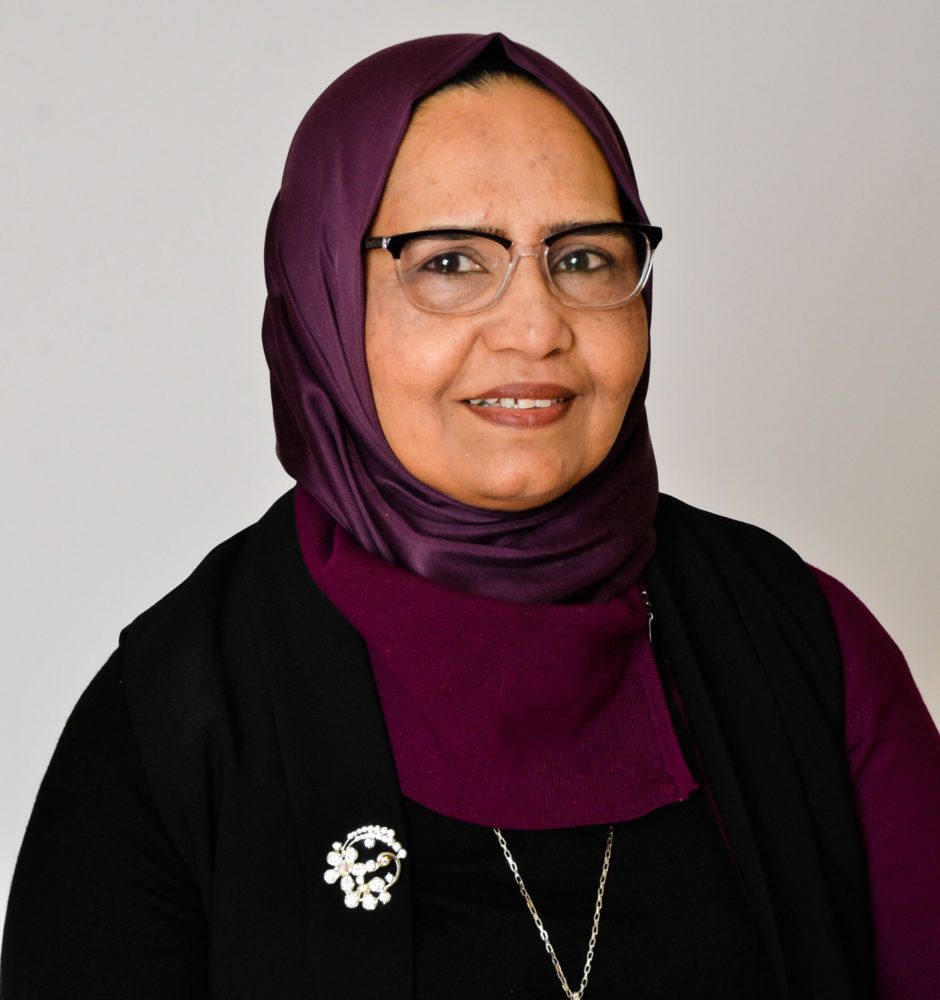 Ghazala Fauzia
MSW, Registered Social Worker
Who I help
Adolescents, adults, couples, and families
What I help with
Trauma, anxiety, insomnia, dissociation
Languages
English, Urdu, Hindi, and Punjabi
As a therapist, Ghazala strongly believes that each of us has the potential to live our best lives. We are able to do this when we learn how to take control of our situation, to keep ourselves calm in stressful moments, to identify and challenge distorted thought patterns, and become ready to change behaviours that perpetuate negative cycles. Sometimes, we are able to achieve this without any external or professional support. However, at times when we routinely feel stuck, disappointed, emotionally overwhelmed, frustrated, angry, and anxious, we need professional help to regain control in managing emotions and life's difficulties.
As a skilled CBT, DBT and EMDR clinician and a Clinical Counselling Hypnotherapist for well over a decade, she feels honoured to provide the professional support that you need. She also has training and experience with the Gottman Method of Couples Therapy. She applies a strength-based, client-centred approach and tailors her therapeutic interventions according to your personal needs. She is mindful of your personality, thought patterns, and coping strategies and matches therapeutic interventions accordingly. She conducts structured and goal-oriented therapy sessions that will help you measure and see step-by-step progress toward your desired outcomes.
Ghazala's treatment specialities include Trauma, PTSD, Anxiety, Depression, Stress, Insomnia, Headaches, Grief & Loss, Relationship Issues, Domestic violence/abuse, Separation/Divorce, Parenting and Co-parenting, Healthy Relationships & Healthy Boundaries, Infidelity & Trust Issues, Marital and Pre-marital Counselling, Anger, Self-Esteem & Confidence, Addiction, Time Management, Personal and Career Goal Setting. 
She always strives to provide you with a caring, nonjudgmental, and respectful space that will make you feel safe, comfortable, and heard. Having first-hand knowledge and exposure to diverse cultures and faith, she incorporates your personal values and cultural/ethnic and spiritual beliefs to make your counselling experience more meaningful and productive.
In her spare time, Ghazala enjoys workout classes, swimming, hot yoga, travelling, socializing with friends and spending time with family. She is an active community member and also likes to volunteer for causes that are close to her heart.
Clinical Counselling Hypnotherapy (C.Hyp)
Gottman Method Couples Therapy
1
Book a session through JaneApp
3
Fill out the form below to request a 15 minute consultation
Your email address will not be published. Required fields are marked *